View Our Rooms
Under New Ownership - We are remodeling our room!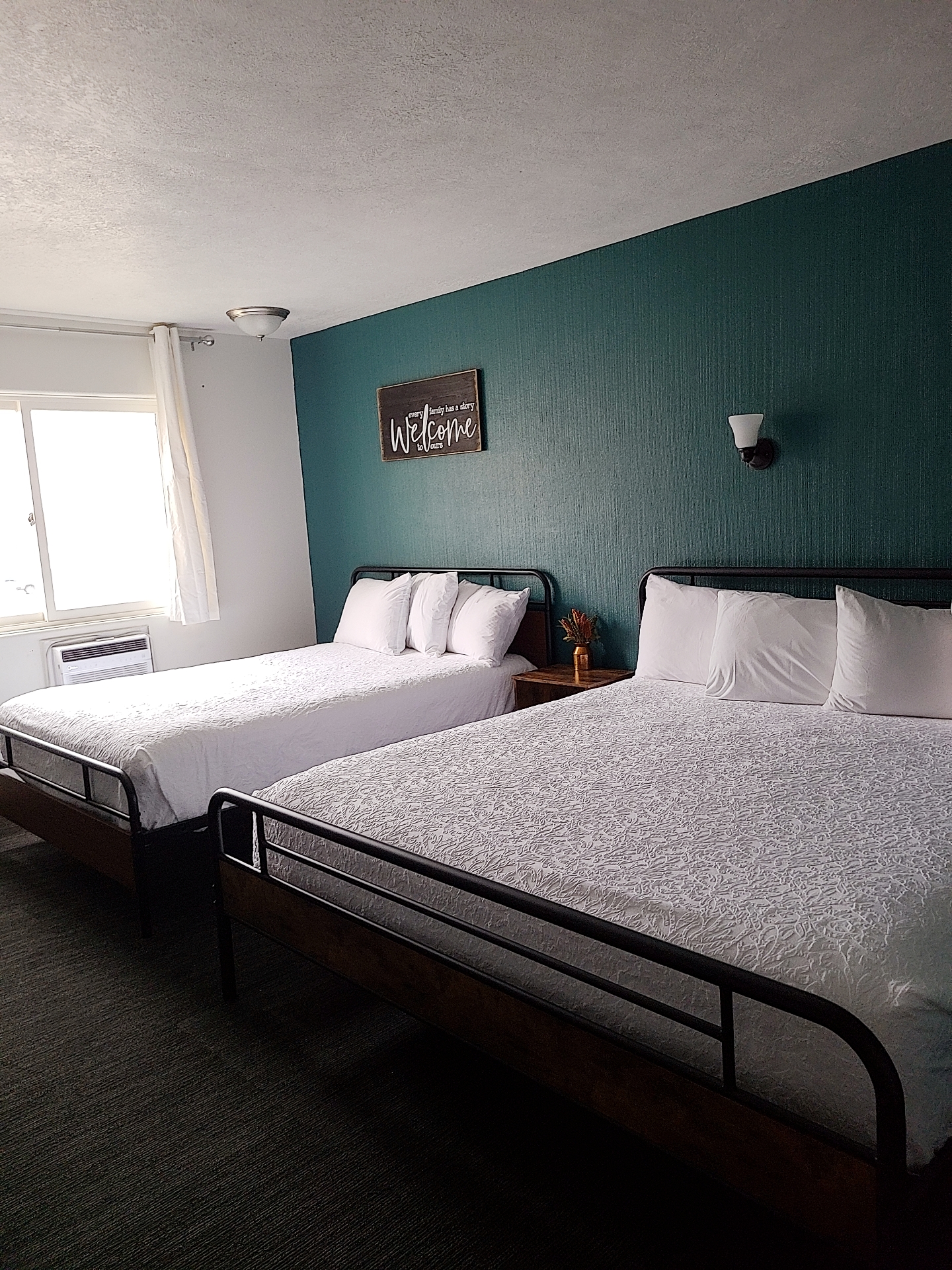 Deluxe Room

Non-smoking
Enjoy your stay in our deluxe room which offers a king and queen bed.

King Balcony

Non-smoking
Enjoy your stay in our king room with a balcony view.

Queen Room

Non-smoking
Enjoy your stay in our spacious queen room.

What Our Customers Have to Say
I cannot express enough how happy I am with this place. The room was very clean, the price was very affordable but mostly, the customer service was out of this world!! The lady at the front desk, I'm guessing the manager, was extremely helpful and took care of me and my dog and accommodated us. Totally recommend this place!!
Frankie
via Google Reviews
We had a great stay at Jefferson Inn! We booked it for the location and we were pleasantly surprised. It was clean, comfy and the staff was very nice. It was conveniently located for us and our plans. It exceeded our expectations for the price point. There was a sign they were under management and everything seemed clean and staff was helpful. We would absolutely stay here again!
Sheridan
via TripAdvsior Reviews
Awesome! Super adorable little place to stay for a quiet get away in the mountains. My husband and I stayed at Jefferson Inn for a few days as we were trekking through Montana and I think this was our favorite spot. Gorgeous mountain views nearby, and cozy and clean rooms. If you're going to be in the area stay here!
Experience What Whitehall Has to Offer